On Thursday, June 8th, CC+S Deputy Director Jeff Vincent will speak on a panel entitled "Rebuilding America's Schools: Creating Jobs by Expanding Equitable Access to High-Quality Physical and Digital Infrastructure in Schools," hosted by the House Democratic Committee on Education & the Workforce.
For those outside the DC area, the event will be livestreamed here.
On May 17, Reps. Robert C. "Bobby" Scott (VA-03), Ranking Member of the Committee on Education and the Workforce, Peter DeFazio (OR-04), Ranking Member of the Committee on Transportation and Infrastructure, Frank Pallone, Jr. (NJ-06), Ranking Member of the Committee on Energy and Commerce, and Debbie Dingell (MI-12), Ruben Kihuen (NV-04), Donald Norcross (NJ-01), and Eleanor Holmes Norton (DC-AL) introduced H.R. 2475, the Rebuild America's Schools Act of 2017.
At this panel discussion, experts and practitioners will discuss the equity challenges currently preventing all students from accessing high-quality physical and digital infrastructure in schools. Panelists will also discuss how the Rebuild America's School Act would help improve school facilities and access to digital learning, as well as where public schools and the more than 50 million students they serve fit into a congressional infrastructure package.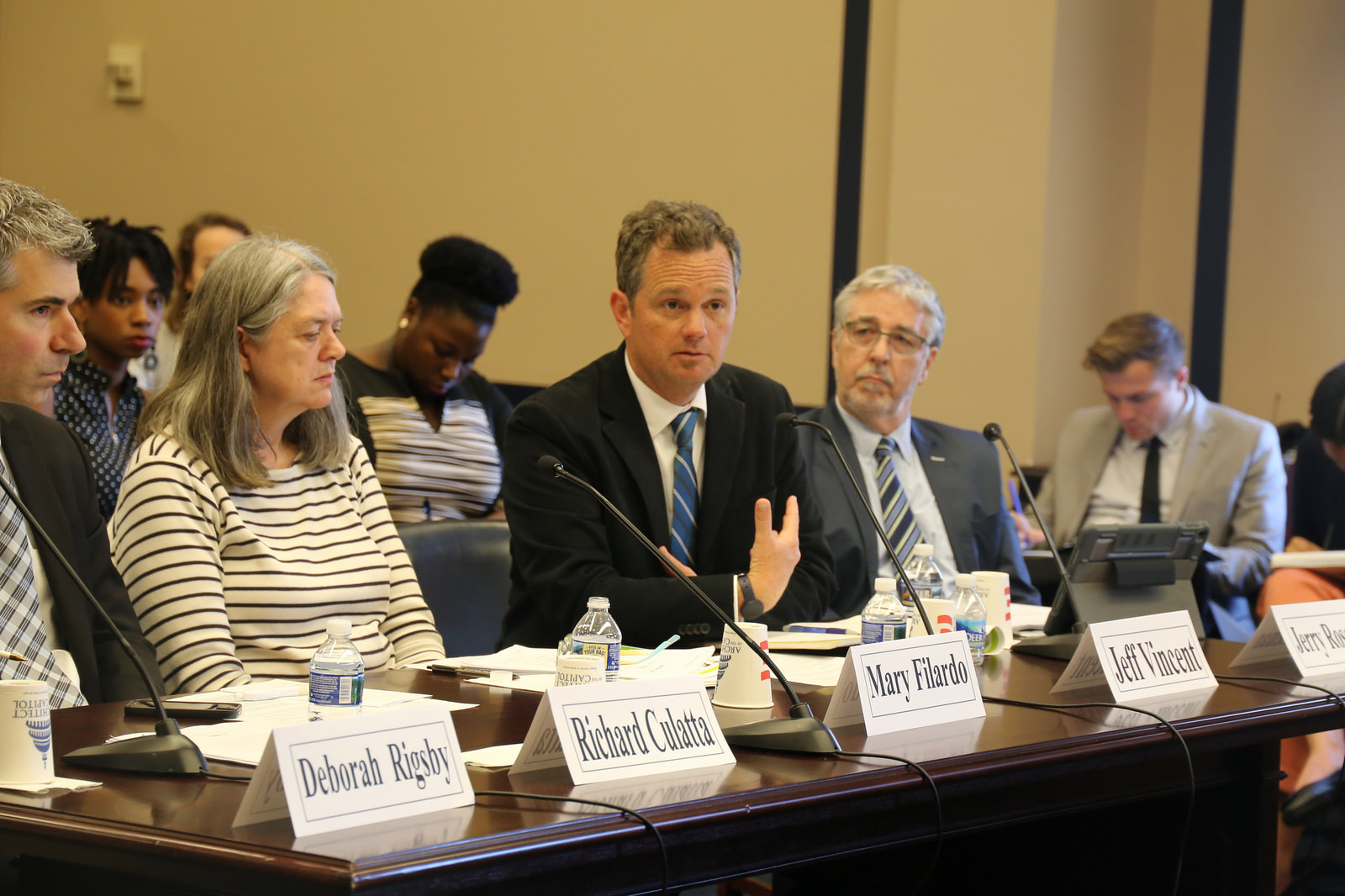 Details
Time: Thursday, June 8, 2:30-3:30 pm
Location: Washington, D.C. | Rayburn House Office Building, Room 2261
Registration: https://www.eventbrite.com/e/rebuilding-americas-schools-tickets-35174682422
Livestream: https://www.facebook.com/EdWorkforceDems
Panelists:
Richard Culatta, CEO, International Society for Technology in Education
Mary Filardo, Executive Director, 21st Century School Fund
Jerry Roseman, Director of Environmental Science, Philadelphia Federation of Teachers
Jeff Vincent, Deputy Director, Center for Cities and Schools, UC Berkeley
Members of Congress making Remarks:
Robert C. "Bobby" Scott (VA-03), Ranking Member of the Committee on Education and the Workforce,
Donald Norcross (NJ-01), Member of Congress
Eleanor Holmes Norton (DC-AL), Member of Congress