National experts recommend that, for optimal health, youth get at least 60 minutes of moderate-to-vigorous physical activity (MVPA) a day - which is the kind of movement that gets you sweating and breathing harder. However, youth are far from meeting this recommendation. And, unfortunately, significant disparities exist by age, sex, race/ethnicity, and income. The Institute of Medicine has, logically, identified the school setting as an ideal venue for increasing access to physical activity among diverse youth.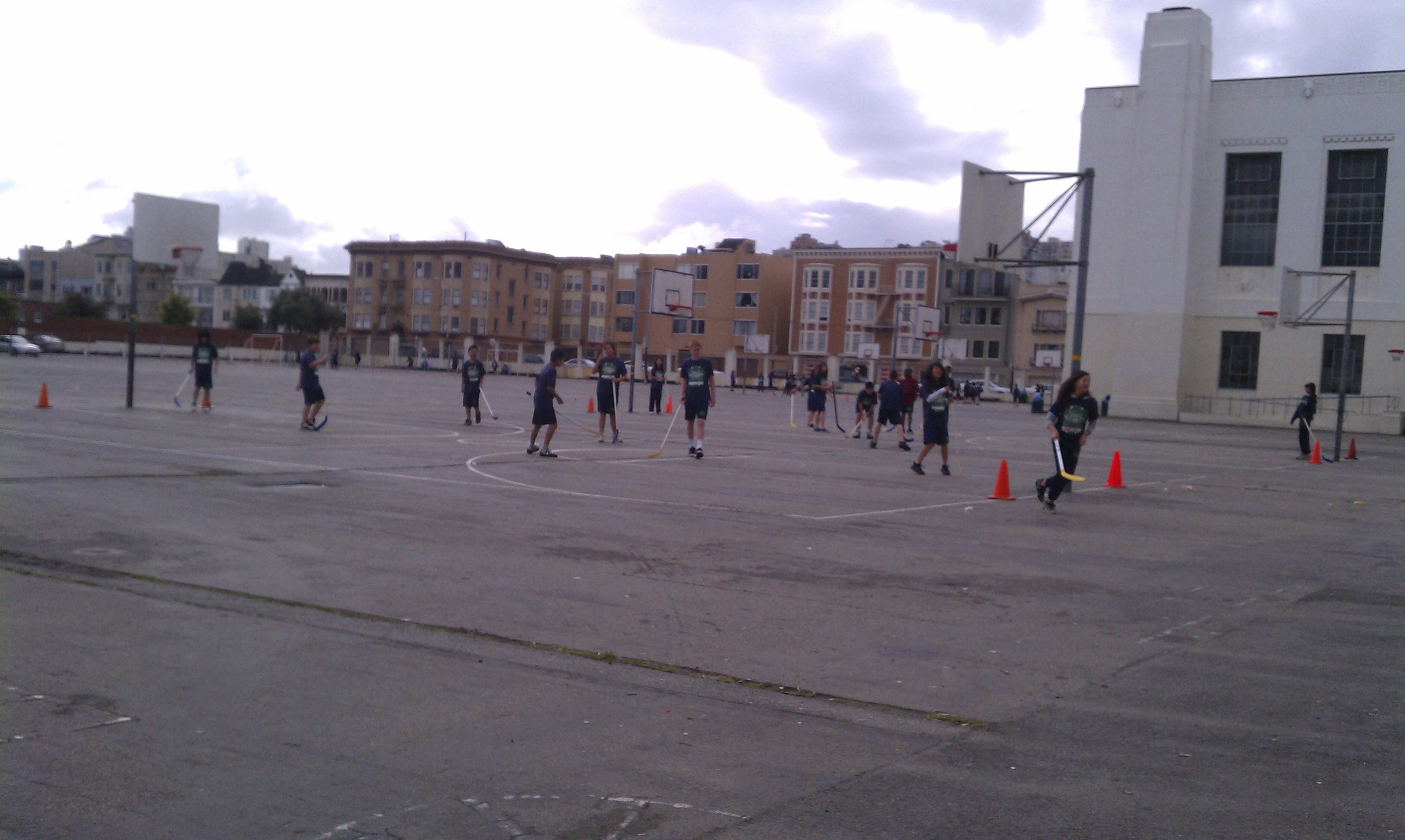 Image Credit: Hannah Thompson
However, many obstacles get in the way of students getting MVPA at school. We know that with limited funding, resources, and physical activity facilities, as well as competing academic priorities, students don't often achieve the recommended daily 60 minutes of health-enhancing MVPA.
Research has shown that students are more likely to achieve recommended physical activity in schools where the physical environment, the school's programs, and the school's staff all enable physical activity throughout the day. (Although more research is still needed on the vital role school facilities can play in student physical activity accrual). Opportunities for student MVPA include during physical education (PE) class, recess, academic classroom time, and before- and after-school.
In fact, PE, in particular, has been identified as one of the greatest, yet untapped, public health tools to increase youth physical activity and help eliminate health disparities. PE offers students of all abilities and backgrounds the opportunity to be physically active and to obtain the skills and knowledge needed to facilitate a lifetime of activity and health-enhancing behavior. Additionally, PE is also positively related to scholastic achievement, including increased cognitive skills, academic behavior, and success.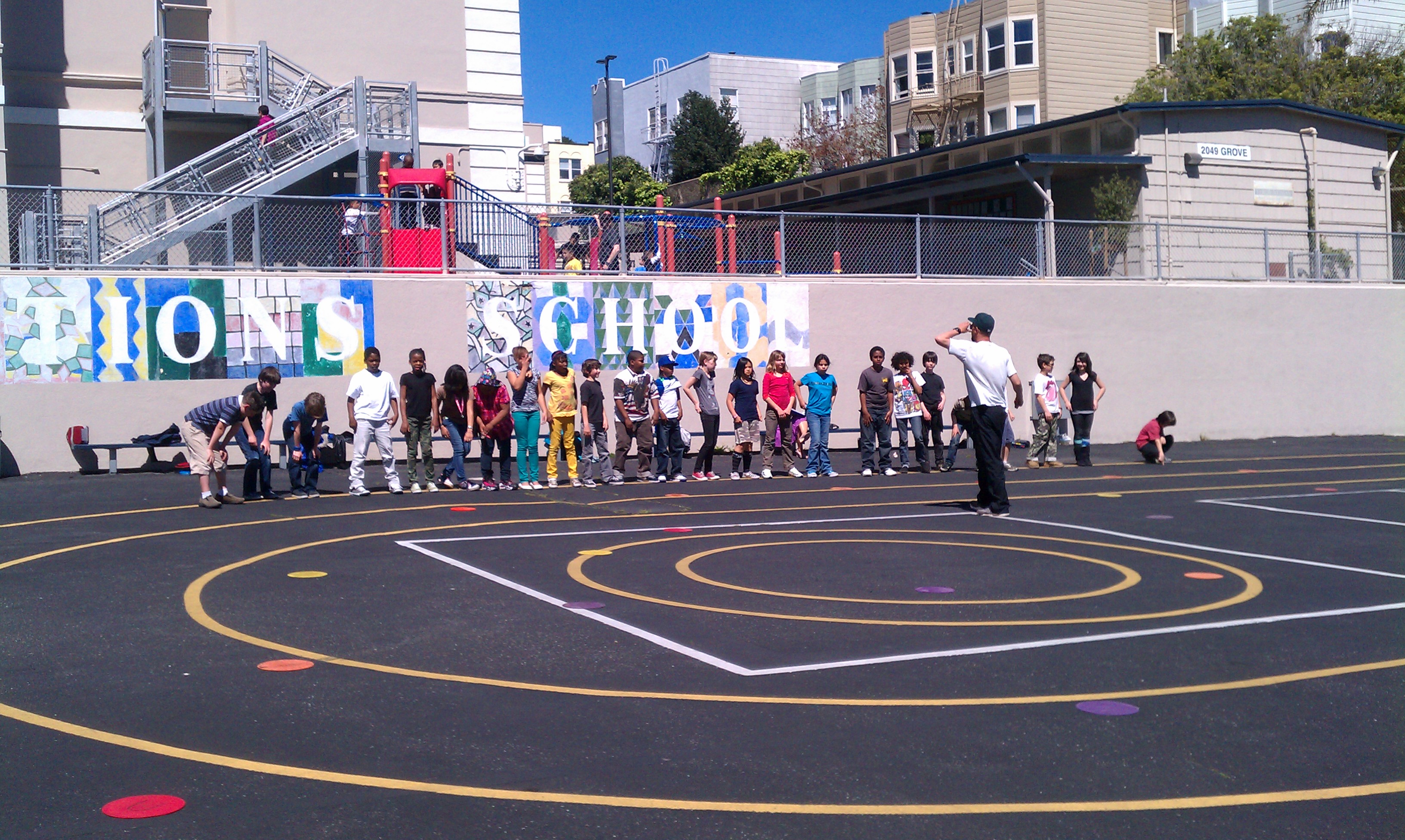 Image Credit: Hannah Thompson
In recognizing this connection between physical activity and student performance, California mandates 1st – 6th grade students get the equivalent of 20 minutes of PE/day.
Yet in California, 4 out of 5 elementary students attend school in a district that is non-compliant with the state PE law. Students in non-compliant districts are less likely to meet physical fitness standards, and non-compliant districts are more likely to have a higher percentage of low-income students than compliant districts, thus further contributing to health disparities.
These kinds of disparities in PE provision are typically driven by multiple factors, including funding for PE teachers, PE curriculum, and equipment.
Potentially just as important, though unfortunately less studied, is the role of schools' physical activity facilities in disparities in PE provision and student physical activity. One study found that that unavailability of school facilities (e.g. gyms and playgrounds) was a barrier for school physical activity programs like PE and that the barrier was greatest in urban, primarily non-white, and high-enrollment schools. In the same study, the availability of a school gymnasium was associated with more weekly physical activity in all schools, but especially in schools in humid climate zones.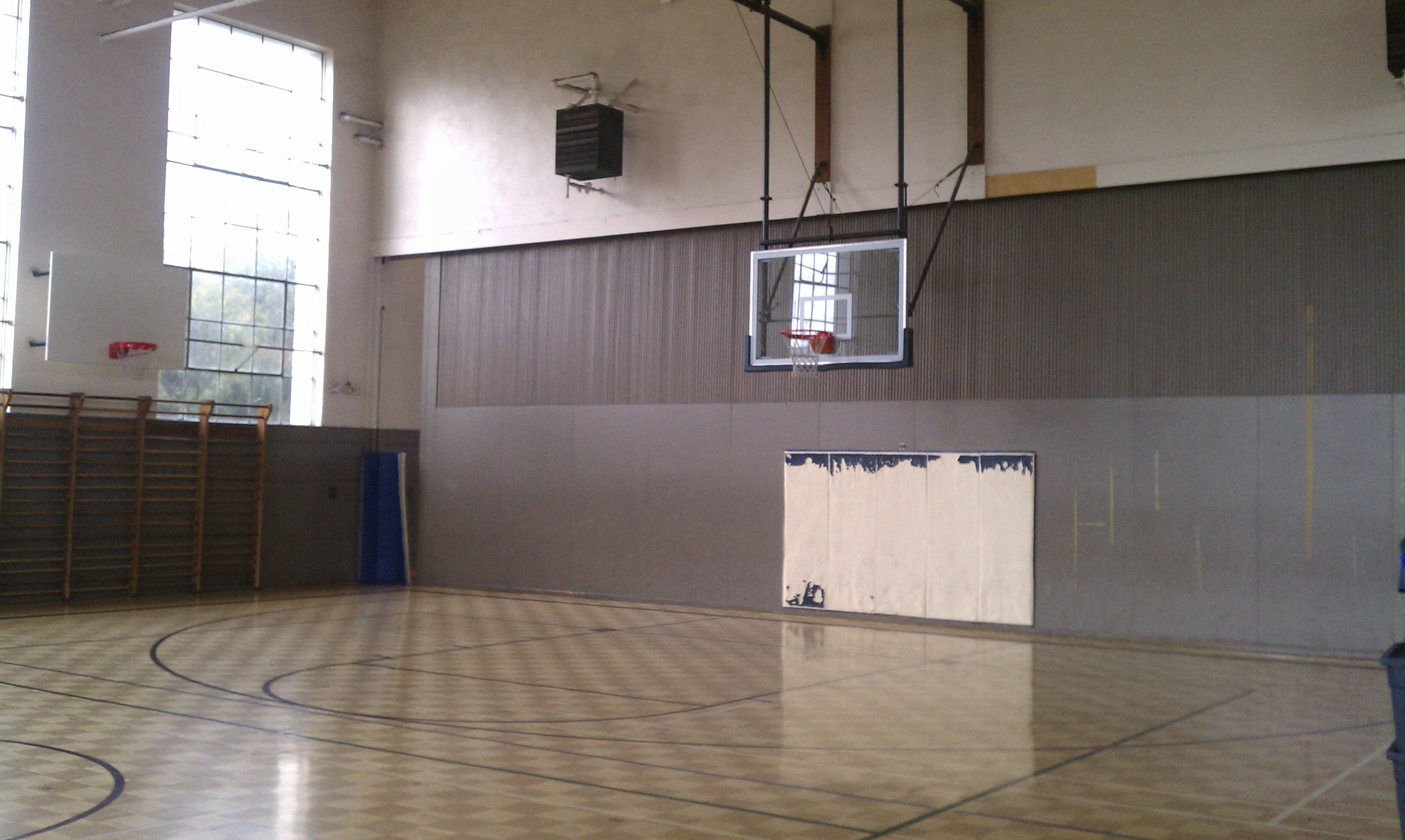 Image Credit: Hannah Thompson
In work our research lab at UC Berkeley has done studying PE in San Francisco public schools, teachers have cited limited indoor facilities for PE as one of the top three barriers to providing quality PE class that meets state laws. This makes perfect sense, intuitively. When it rains virtually non-stop for 3 months (like it recently has here in Northern California), not having a gymnasium or some other dedicated space where students can run around and play, often results in cancelled PE classes (not to mention, a very restless group of students).
School facilities have not only been linked to improved PE-related outcomes, but to overall opportunities for physical activity during the school day, for students and staff, alike. The presence of safe, attractive, and age-appropriate equipment (like play structures) and outdoor space (like blacktops with painted markings and fields) have been linked with greater student accumulation of MVPA during recess. The facilities encourage children and adolescents to participate in active play not only during recess, but during lunch, and before- and after-school, as well. Available and accessible gymnasiums and open indoor spaces enable students to play actively during inclement weather or when outdoor facilities are being used for other purposes. Outdoor walkways; clean, wide halls; and tracks can increase walking during class breaks and before and after school. The presence, use, and maintenance of school facilities can have a major impact on opportunities for both school sports and after-school programs (e.g., if you don't have a baseball field, it's quite challenging to field a baseball team). Finally, specifying stairwell placement, building flow, and classroom design (including space allotment for standing desks, physio balls, and other classroom equipment), all have real potential to increase physical activity during the school day for both students and staff.
It is imperative that schools continue to invest in the building and maintenance of physical activity facilities, not only to improve health for today's youth, but to help ensure healthy outcomes for the generations to come.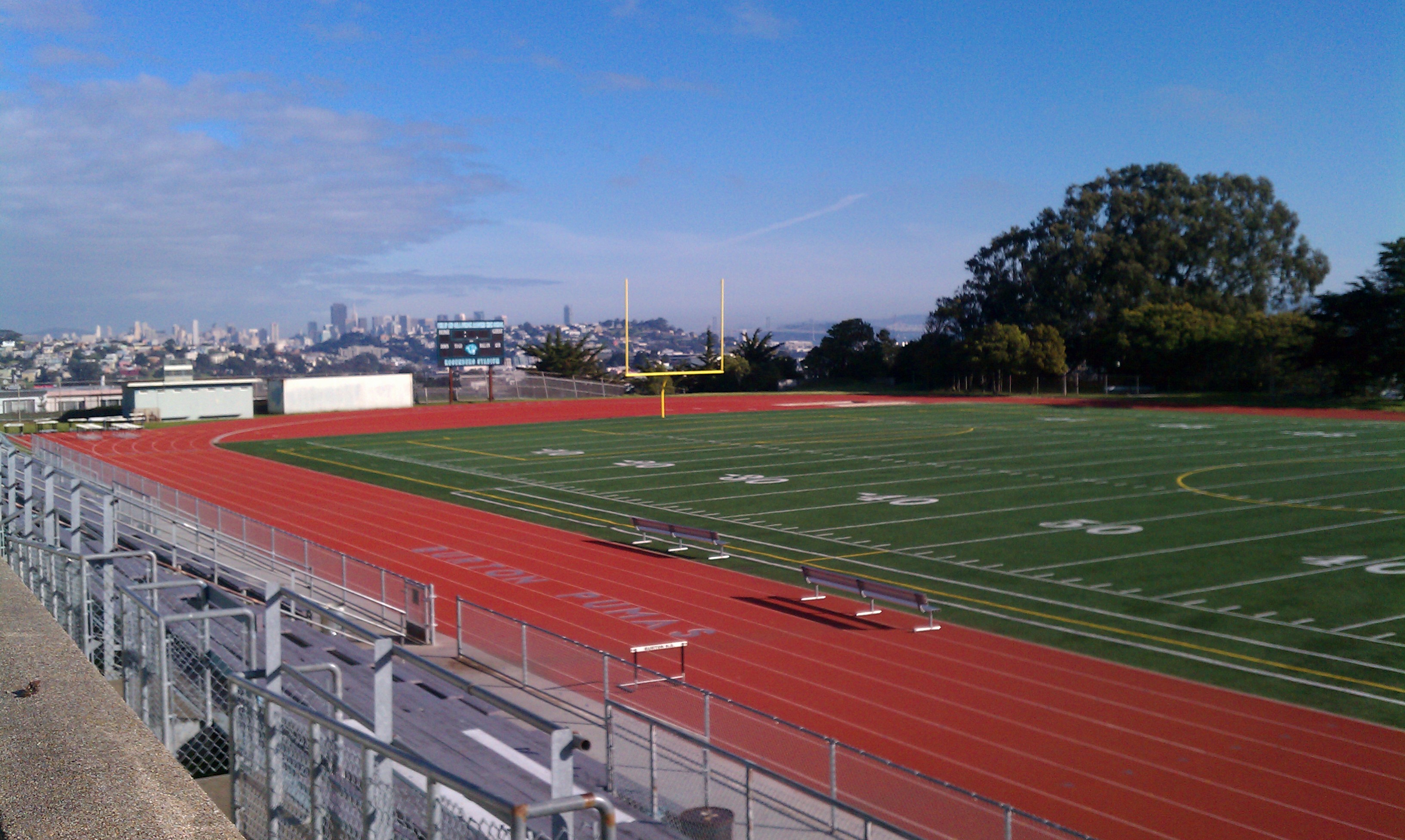 Hannah Thompson, PhD, MPH
Research Scientist, UC Berkeley School of Public Health
ThompsonH@Berkeley.edu