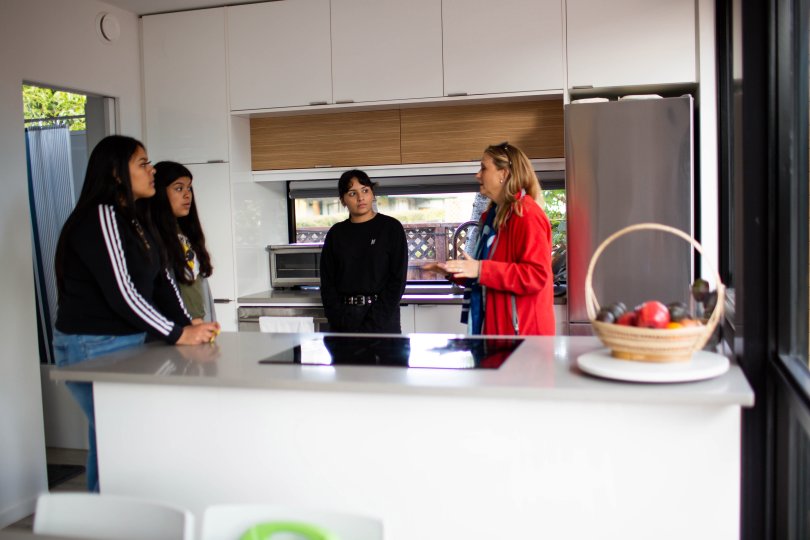 Redwood City, Menlo Park and East Palo Alto high school students involved in Y-PLAN, an action research initiative based at the UCB Center for Cities+Schools, are making media headlines as their Project Client Facebook unveils a $1 million dollar accessory dwelling unit project in response to the students' affordable housing proposals. In print, on air, and on TV screens, Y-PLAN student scholars are sharing their stories as young planners making change in their communities.
The Peninsula is facing a rapid increase in housing costs. With rising rents and home prices, long-term residents, who are often people of color, are at risk of being displaced due to higher rents and cost of living. During the last two years, Facebook partnered with two CED affiliated research centers, the Center for Community Innovation and the Center for Cities + Schools, to leverage Y-PLAN to support local high school students in researching and illuminating the current housing conditions in their region. Students conducted interviews, surveys, site mapping, and best practices research as they elevated the experiences of local residents and offered their own recommendations for change (more information here).
Along the way, young people from East Palo Alto, Menlo Park, North Fair Oaks, and Redwood City, working with the Y-PLAN team at the Boys and Girls Club of the Peninsula and East Palo Alto Phoenix Academy, presented their work at their school and Clubhouse, in boardrooms at Facebook, at City Council meetings in East Palo Alto and Menlo Park, and on campus at the University of California, Berkeley.
With the recent unveiling of an affordable housing ADU project funded by Facebook, Soup, and EPA Can Do, Y-PLAN Peninsula students have been interviewed in print for the San Jose Mercury News, over the radio at KCBS, and on TV by ABC 7 News, NBC, and Telemundo.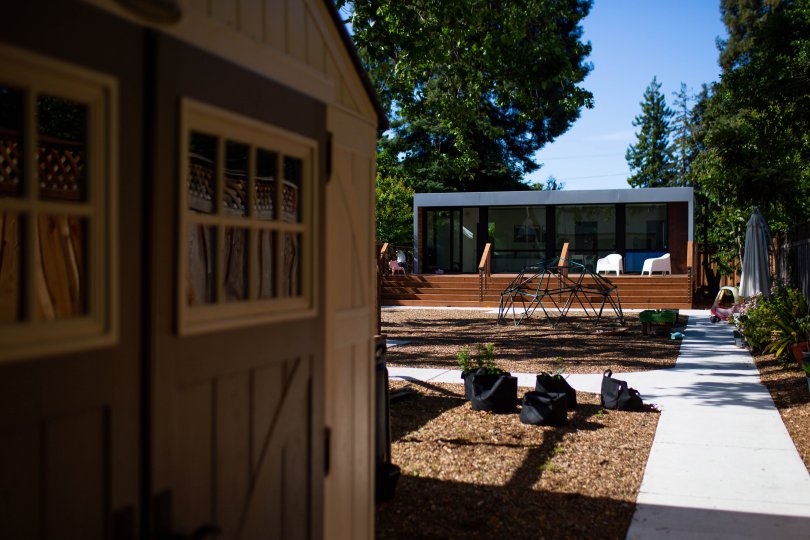 "Students are passionate about improving the places we all call home and want to underscore the urgency of addressing current inequities in affordability, accessibility, connectivity and inclusion in our cities," said Dr. Deborah McKoy, Executive Director at CC+S. "When our Clients like Facebook take the next step and begin implementing youth-driven designs and policy recommendations, we at CC+S are reaffirmed that Y-PLAN is a successful model for authentic partnership between young people and civic partners to plan more inclusive, vibrant, and joyful cities for young people - and everyone."
To learn more about the project and Y-PLAN, visit the Y-PLAN website.