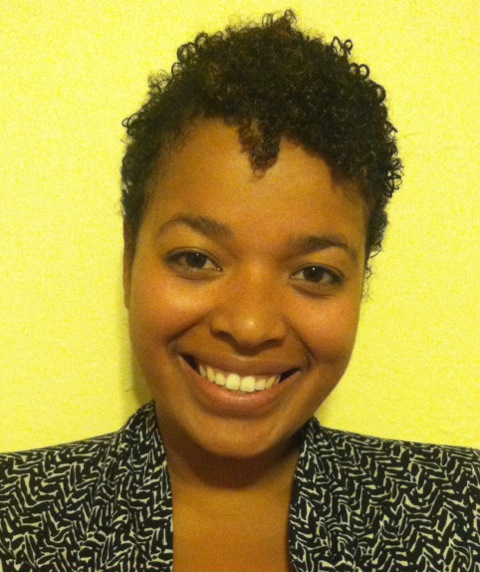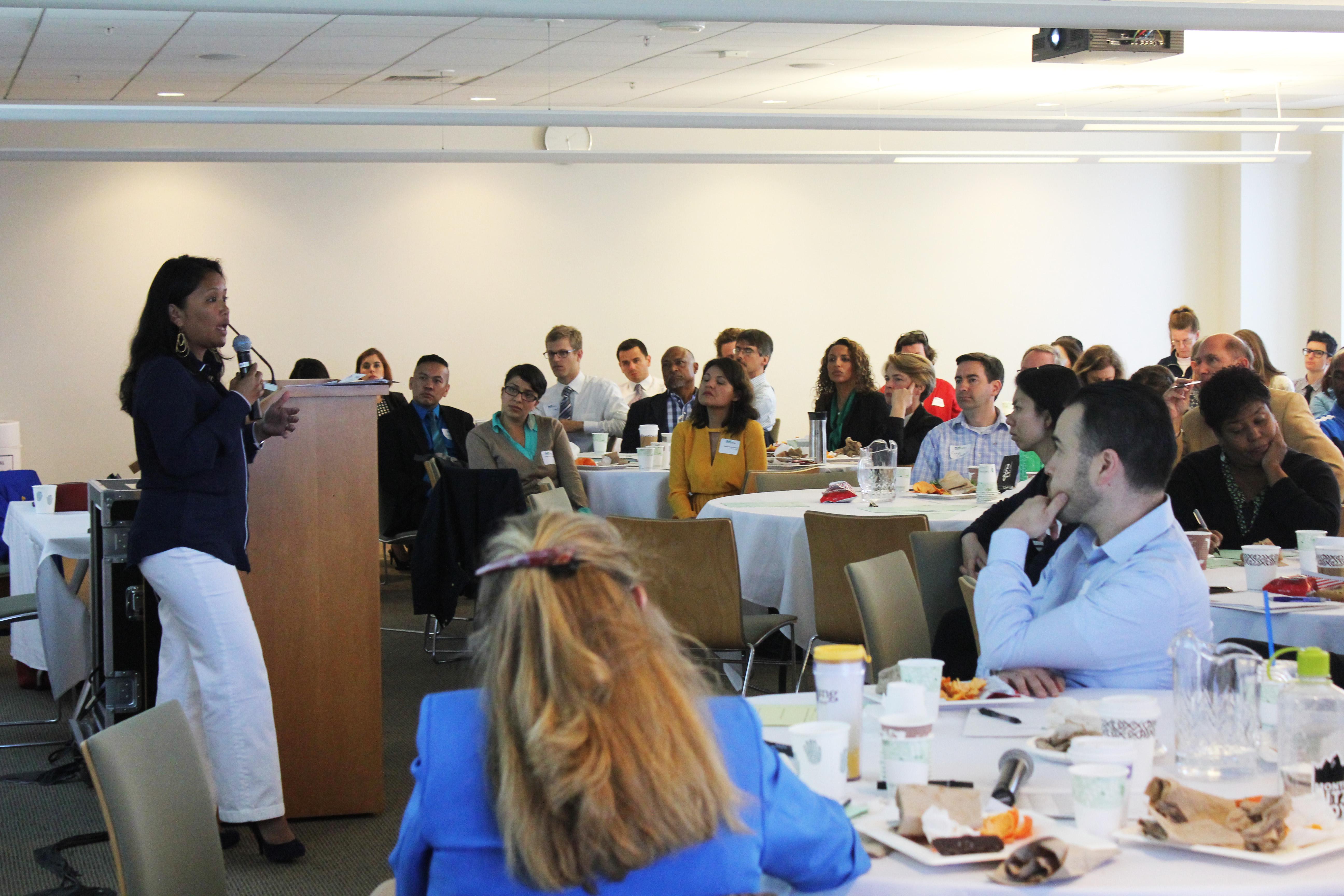 Desiree Carver-Thomas is working with the City of Richmond to examine the way in which communities and schools positively interact to create beneficial outcomes. Her project: Implementing the Full Service Community Schools Initiative, aims to increase the presence of full service schools across Richmond.
Desiree is a first-year Master of Public Policy student at the Goldman School, interested in education policy and social welfare. She came to Berkeley after teaching for five years in New York City public elementary schools. She's committed to working on issues of equity and community empowerment in public education.
A full service community school (FSCS) is "both a place and a set of partnerships between the school and other community resources. Its integrated focus on academics, health, and social services, youth and community development and community engagement leads to improved student learning, stronger families, and healthier communities."The City of Richmond began piloting two full service community schools, Chavez and Peres elementary schools, in the past few years, and is now looking to support West Contra Costa Unified School District (WCCUSD) with their full service community schools initiative. For the past few months, I have been learning about the services the City of Richmond provides to youth and the partnerships they already have with WCCUSD schools in Richmond to better understand how they can continue to support the district.
At the same time, it's been important to develop a context for what the city and district hope to achieve by observing models of communities that have tread this path before. One of those places is Redwood City School District in Redwood City, CA. I visited Hoover Community School, a K-8 school serving nearly 1000 students. It was incredibly helpful to see a community school in action, in a district and city that has sustained its commitment to the model for quite some time. There is a family center, a community schools coordinator with a support staff, an on-site psychiatrist, after school programs for students, and programming for parents. In the Redwood City model, the city is a vendor, much like any other community organization. They contract with the school to offer an after school program that is both recreational and academic. The community schools coordinator is able to work directly with the city's on-site after school program coordinator to align goals and services, troubleshoot problems as they arise, and strategize on how to support students who are working through difficult circumstances.
Mural at Hoover Community School in Redwood City, CA: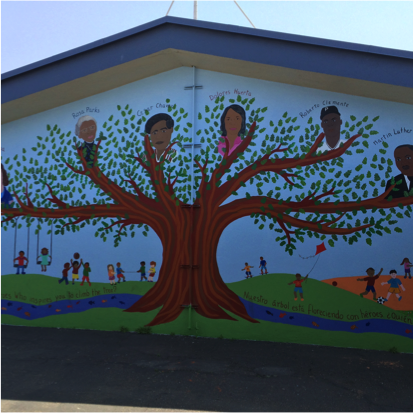 Redwood City, while instructive, is also quite different from Richmond and WCCUSD. The city and district overlap perfectly, whereas WCCUSD covers six cities, Richmond being just one of them. Redwood City has six schools for students in grades K to 8, while Richmond students attend 19 schools for K-12. One of the key challenges to this project is to think about what makes models successful and how those practices translate to a very different context. Hoover Community School is a wonderful example of the FSCS model that seems to serve its community well. At this stage in my research, I'm thinking about how all the promising practices for community school partnerships, including those that already exist in Richmond, can scale efficiently and effectively across the city.
Want to find out more about the PLUS Fellows Program? Click here!