Unhoused youth are an incredibly vulnerable yet often-overlooked population. Homeless K-12 students often belong to marginalized communities; they are disproportionately LGBTQ+, migrants, students of color, and students with disabilities. In addition to experiencing social alienation, many unhoused students lack the support needed to excel academically, as homelessness has been shown to negatively impact immediate educational performance and long-term outcomes.
For the last five years, the California Department of Education (CDE) has reported a steady increase in the number of homeless K-12 students. In the academic year 2018-2019, over 207,000 California K-12 students were without appropriate, consistent, and stable housing.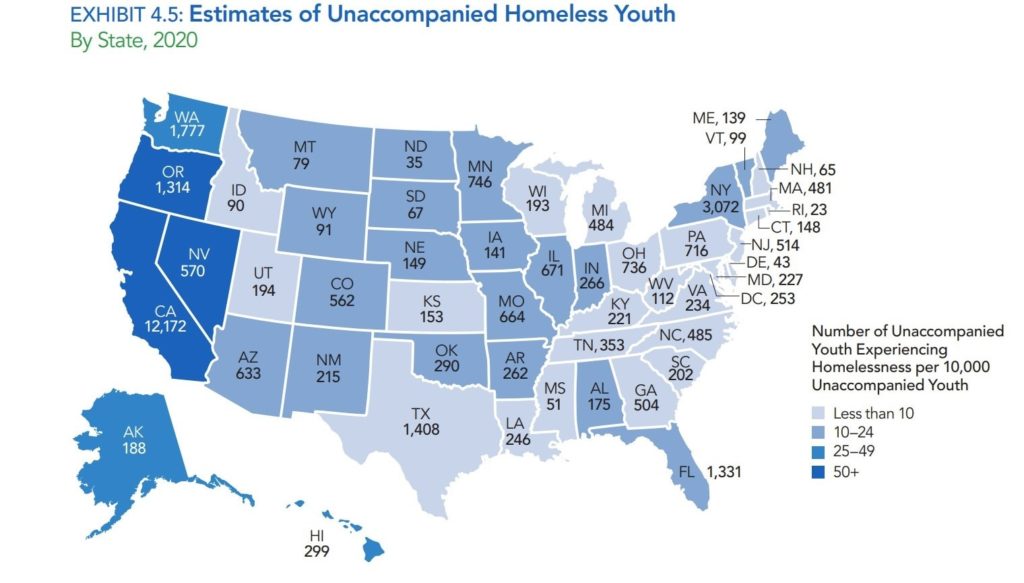 The existing homelessness system of care fails to respond effectively to the scale and scope of this problem. Stigma, lack of funding, unclear eligibility criteria, and disjointed coordination impede youth access to housing opportunities and associated services. As a result, there is an immediate need for additional resources and programmatic restructuring at both the state and federal levels to offer unhoused K-12 youth the support they need to thrive.
Our research team has analyzed the efficacy of policies and practices responding to unhoused students in the state of California and made recommendations for policy and programmatic improvement. We conducted a thorough review of existing literature, coupled with a scan of local organizational responses. In addition, we have undertaken a case study of student homelessness in the Oakland Unified School District and conducted 16 semi-structured stakeholder interviews with policy experts, practitioners, government agencies, and community based organizations.
Banner image credit: iStock.