Y-HEAR
Youth-led Homeless Education Action Research
What is Y-HEAR?
The Y-HEAR initiative (Youth-led Homeless Education Action Research) is a two-prong action research strategy mobilizing young leaders from California high schools through Y-PLAN action research and university students through the PLUS leadership initiative to improve learning systems for K-12 youth facing homelessness and housing instability.
For 20 years, these two signature CC+S initiatives – Y-PLAN and PLUS – have moved young people beyond an awareness of the world's many problems by offering them the tools and agency to craft their own solutions. Systematizing these models with a renewed focus on unhoused K-12 student policy, Y-HEAR deepens university-school-community partnerships.
Y-HEAR reflects students experiencing homelessness' desire to be heard and to belong
This initiative partners young people with school districts, policy leaders and advocates to lift up young people's vision for change with an expanded commitment to oversee their project's implementation through continued advocacy and communications training. Project partners then identify opportunities to broaden the impact of young people's ideas and elevate students as agents of change.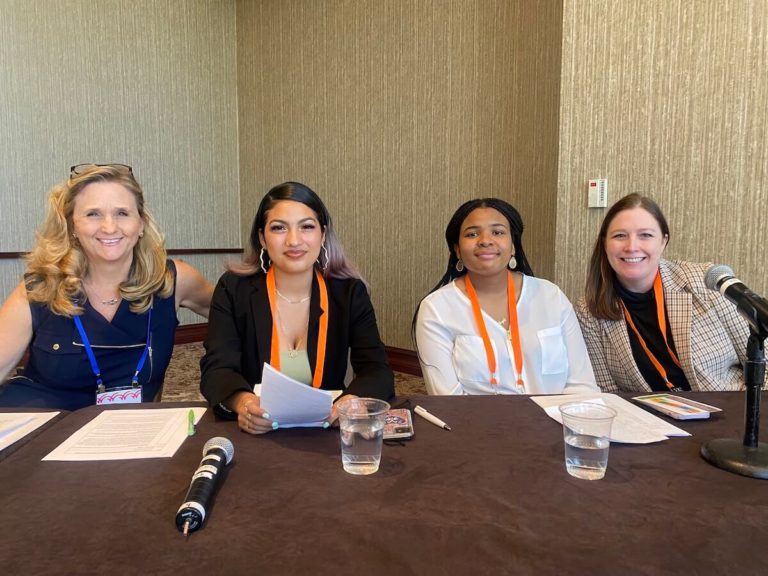 Students as Thought Leaders
Starting in 2020, CC+S has deployed best practices from our award-winning Y-PLAN and PLUS action research strategies to better understand what is happening, what is needed, and where our expertise can help move the needle on student homelessness in California. For long-term solutions to pressing policy issues including student homelessness, our most powerful and underused tools are the perspective and insights of youth.
While adults frequently move from crisis to crisis, young people often take a preventative, public health approach. Youth also bring a renewed sense of urgency to pressing public policy decisions. Four years may seem like a short time to measure progress – but the sense of urgency is heightened when they span your freshman to senior years of high school. Housing insecurity is a multifaceted issue to which there is no easy or universal answer. Who better to forge our path to a more just and joyful world than the generations who stand to inherit it?
Core Components
Y-HEAR fuels collaboration between young people and adult professionals at universities, school districts, community organizations, and local, regional and statewide governmental agencies with its unique interdisciplinary approach. Three core components include:
Curriculum: Activating College and Career Readiness teaching and learning by increasing access to engaging/authentic, critical learning strategies

Examples include authentic project-based learning and civic work-based learning opportunities

Collaboration: Forming partnerships with a range of local, regional and statewide government agencies and advocacy groups; aligning major regional/statewide policy initiatives

This includes statewide community schools, linked learning/career pathways, and more!

Communication: Working in partnership with young leaders to support increased opportunities to share their vision and get a seat at the planning and policy-making table

Including youth-led speaking engagements and presentations at public events; publishing with and for young people in different formats, such as opinion pieces and interactive StoryMaps