Creating just and joyful cities requires us to fundamentally rethink our systems of power and provide young people with greater agency and access to opportunity.
All young people deserve to live in nurturing communities that unlock their potential as students, professionals, and citizens. To meet these basic needs – both in and out of schools – we must recognize our youngest community members as key stakeholders in the decision-making process.
At the Center for Cities + Schools (CC+S), our approach is deeply collaborative, relying on partnerships that are intergenerational, interdisciplinary, and mutually beneficial. We focus on two primary areas of work: K-12 civic youth engagement and public policy research. These strategies complement and inform one another, providing a holistic approach to improving the lives of young people.
Civic Youth Engagement
For over twenty years, CC+S has invited children and youth into the heart of city planning to make local decision-making more inclusive and community-driven. We do so through our award-winning, educational strategy, Y-PLAN (Youth – Plan, Learn, Act Now), which engages young people in authentic civic projects to affect meaningful change in their communities.
Building on years of organizing Y-PLAN partnerships, CC+S now offers a suite of free, online resources (coming soon) to support K-12 educators, civic leaders, and higher education partners to collaborate on their own projects!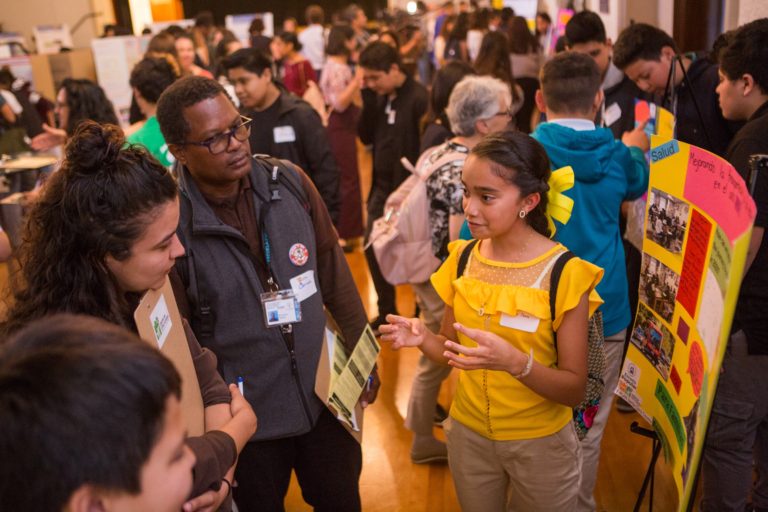 Public Policy Research
CC+S conducts high-quality, non-partisan research that offers decision-makers innovative strategies for creating environments where young people can thrive. The Center examines numerous issues, ranging from equitable school facilities to supporting unhoused youth.
We leverage long-standing partnerships with public agencies, non-profits, and other policy-focused researchers. A core component of our research process is the PLUS Graduate Fellows Program, which relies on the terrific work of UC Berkeley students from across all disciplines.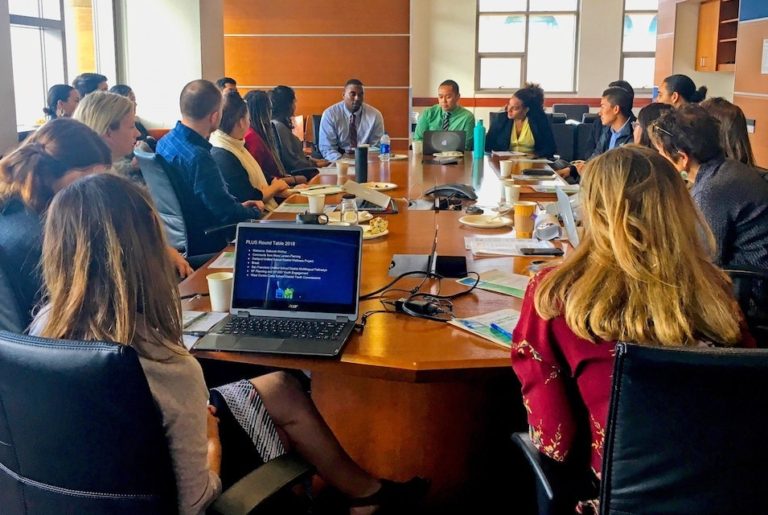 In 2000, Deborah McKoy introduced a unique, community engagement studio course, in the University of California, Berkeley's Department of City and Regional Planning (DCRP), called Y-PLAN (Youth – Plan, Learn, Act Now). Inspired by her work with youth in public housing communities, she designed the course to connect college students, planning professionals, and young people from marginalized communities to collaboratively tackle real-world challenges in their cities. The experience had a transformative effect, inspiring participants to re-imagine both their surroundings and the policy-making process.
To build on Y-PLAN's early successes and create a home for youth-centered research, Deborah McKoy and Jeff Vincent launched the Center for Cities + Schools (CC+S) in 2004 at the University of California, Berkeley. Interdisciplinary by nature, CC+S is housed in Berkeley's Institute of Urban and Regional Development and has strong, long-standing partnerships with Berkeley's School of Education and the College of Environmental Design.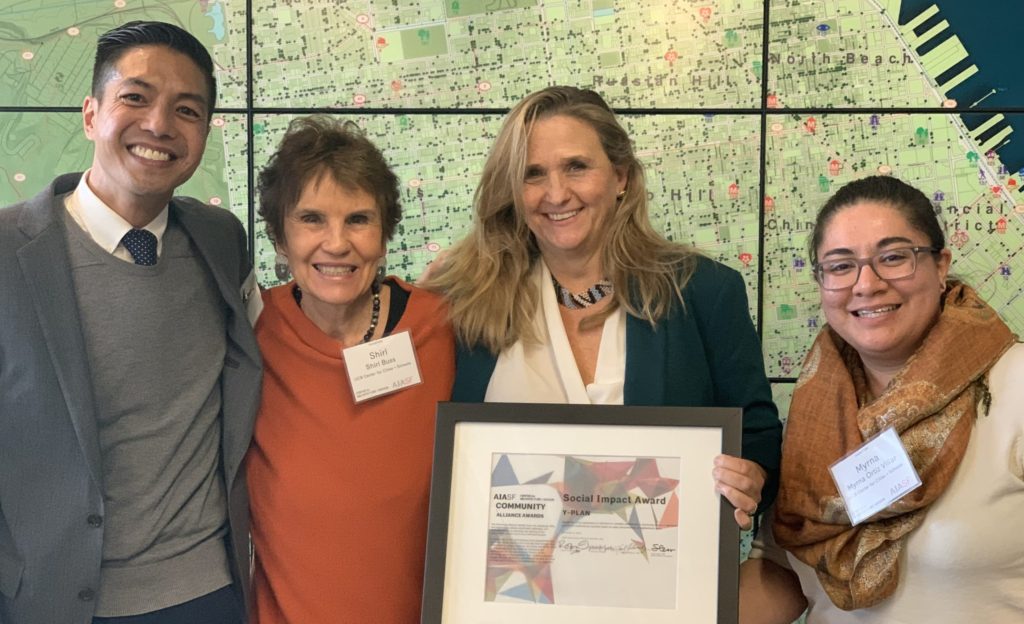 Awards and Achievements
Since the early 2000s, the Center for Cities + Schools has won numerous honors for its research publications and work in civic youth engagement.
Learn more by visiting our awards showcase!
Current and Past Sponsors
Achieving America Family Foundation
California School Boards Foundation