Education Workforce Housing
As the housing affordability crisis deepens, teachers and public school district employees struggle to live in the communities where they work. They are forced to decide between making long daily commutes or leaving the education profession altogether. Both scenarios are harmful for teachers, schools and, ultimately, students. There are educational equity and racial justice imperatives at play because teacher turnover rates are often higher in more disadvantaged schools and school districts.
One solution to this problem is purposefully building affordable housing for teachers and school employees. CC+S is pioneering work that looks at the potential for education workforce housing.
Education Workforce Housing in California: The Handbook
A companion piece to the report, this handbook provides a how-to guide for school boards, administrators, and community members to advocate for and advance the development of education workforce housing on underutilized schools lands in California. It was developed by cityLAB at UCLA with input from CC+S and the Terner Center for Housing Innovation.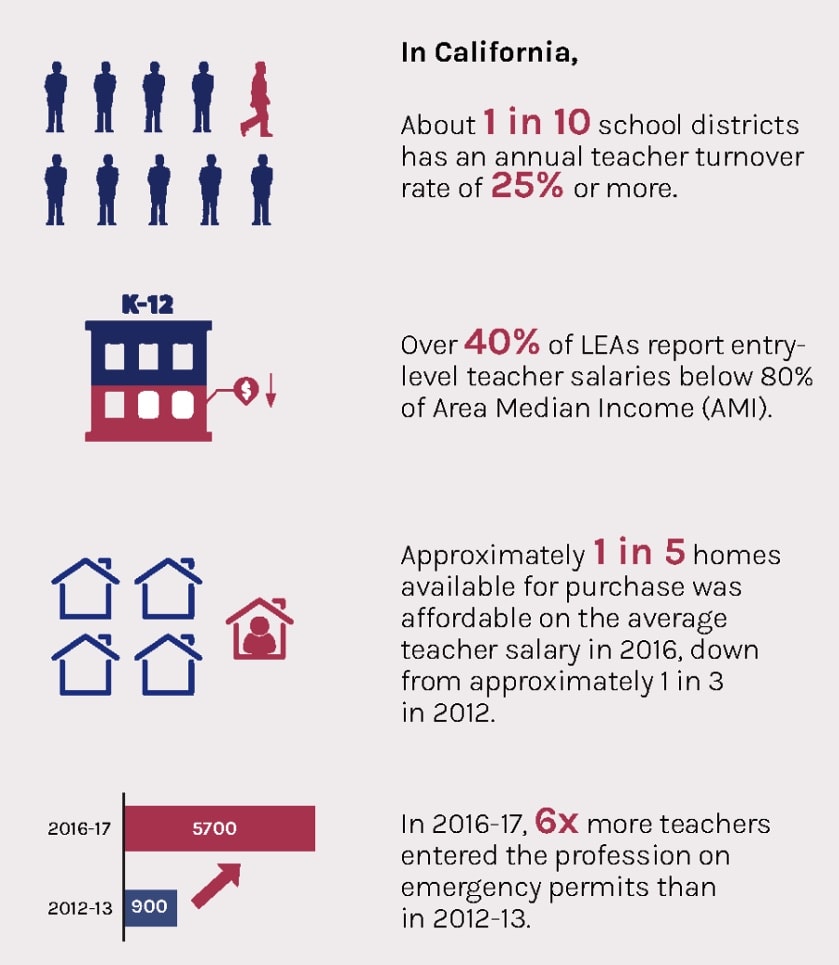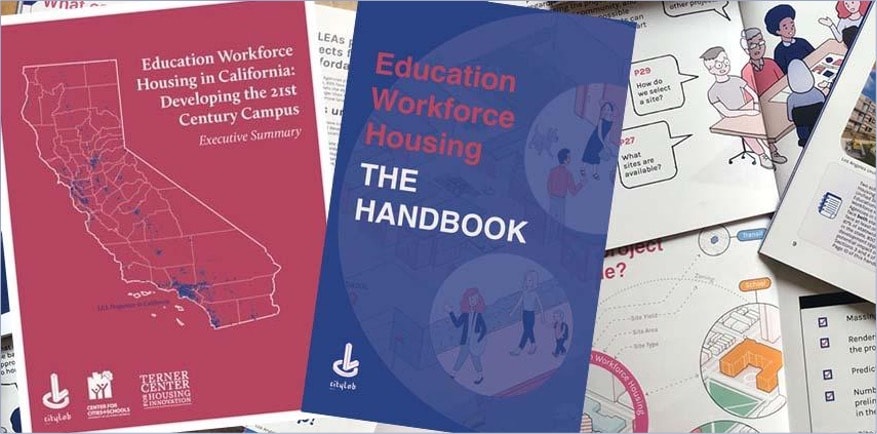 To Live in the Community You Serve: School District Employee Housing California (2018)
Faced with high turnover and a shortage of qualified teachers, California school districts are aggressively adopting new strategies to recruit and retain teachers and staff. School districts, local governments, state governments, private developers, nonprofits, and foundations have taken up the cause of providing affordable housing for school district employees. In this study, we review the school district employee housing landscape and present findings from a survey of employees in the Berkeley Unified School District to understand their housing situations, needs, and interests.
Education Workforce Housing Workshop Series (2022-23)
CC+S is partnering with the California School Boards Association, cityLAB at UCLA, and LeSar Development Corporation on a workshop series that will help local school districts to develop a strategic roadmap for utilizing land to create affordable and inclusive housing options for their workforce.