Bringing Our Dreams to Life
Written by Athena S. and and delivered by Athena S., Stella W., and Jefferey P. in Oakland City Hall Chambers at the April 2022 Y-PLAN Youth Summit
For the past two years we have been working with Y-PLAN on ways to make our community a better place. Our project is called: Youth Power – Making a Difference in Our Community. We are now in our final stages to bring our past two years' dreams to life in an outdoor beautification project on our campus.
During this project, we have loved working with the college students and seeing our ideas come to life from a blueprint. It was also interesting to see and learn about what different careers that adults we worked with have.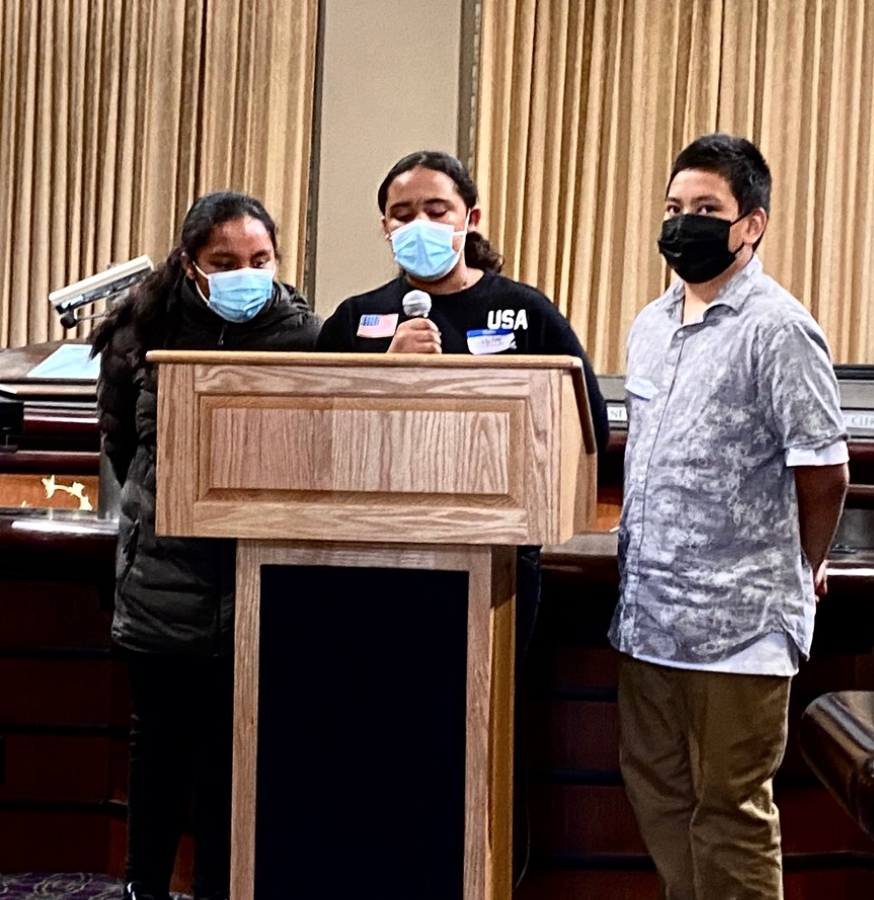 "My favorite thing was building models that we would love to see in our community," said 5th grader Stella W.
"I'm excited to see the future of Malcolm X's campus," according to 5th grader Jefferey P.
"We all grew to be leaders during this experience. For example, I developed confidence in public speaking," said 5th grade student Athena S.