Y-PLAN San José Hub Partners with SJ Department of Transportation and Vision Zero for Safer Streets
After years of steady decline, San José has seen a spike in pedestrian fatalities. San José's Department of Transportation (DOT) adopted the Vision Zero initiative with the goal of reducing pedestrian fatalities to Zero. Serving over 1 million residents, the DOT grapples with competing priorities for time and resources. Thus, they've targeted certain corridors where pedestrian traffic incidents are highest. Y-PLAN San José's partner, Escuela Popular, is located along one of those corridors– White Rd.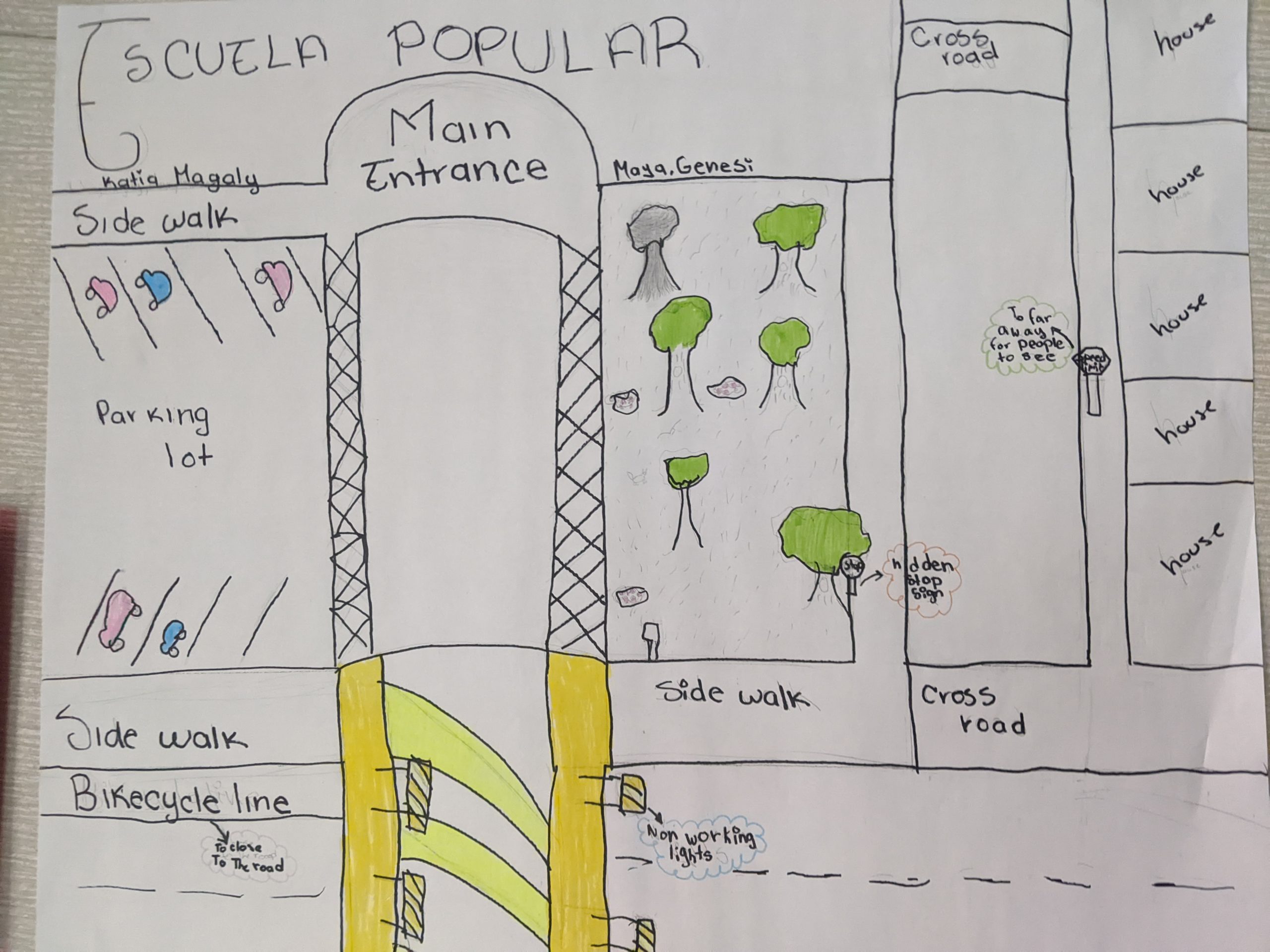 SJSU 8th Grade Student Mapping of White Rd.
Understanding Safety Along White Rd.
In Fall 2021, SJ DOT, SJSU's Department of Child and Adolescent Development, and Escuela Popular partnered together to address the question: "How can we make White Rd. safer for pedestrians?"
Escuela Popular's lifelong learner model enabled an intergenerational Y-PLAN action research project, facilitated by the San José Hub. SJSU faculty member Ellen Middaugh connected DOT with two EP teachers–Maestra Quintero, who taught an evening class for adult Spanish speakers completing their US diploma (Fall 2021) and Ms. Haynes, an 8th grade ELA teacher (Spring 2022).
After students met with DOT clients to learn about Vision Zero, SJSU MA student Yasmeen Ramos worked closely with the students as they conducted site mapping, surveys, and interviews with local residents to learn how the community perceives safety on White Rd. and what they would change. Data collected from the Fall 2021 night class provided perspectives that might be overlooked through city site visits or surveys. For example, they called attention to poor lighting and tendency of drivers to ignore the crosswalk at night.
This spring, the 8th grade class is continuing this work by adding information about safety concerns in the daytime and the experiences of middle school students, siblings and parents. Additionally, they will focus on ideas for students to feel more comfortable walking, biking, scooting or skating to school.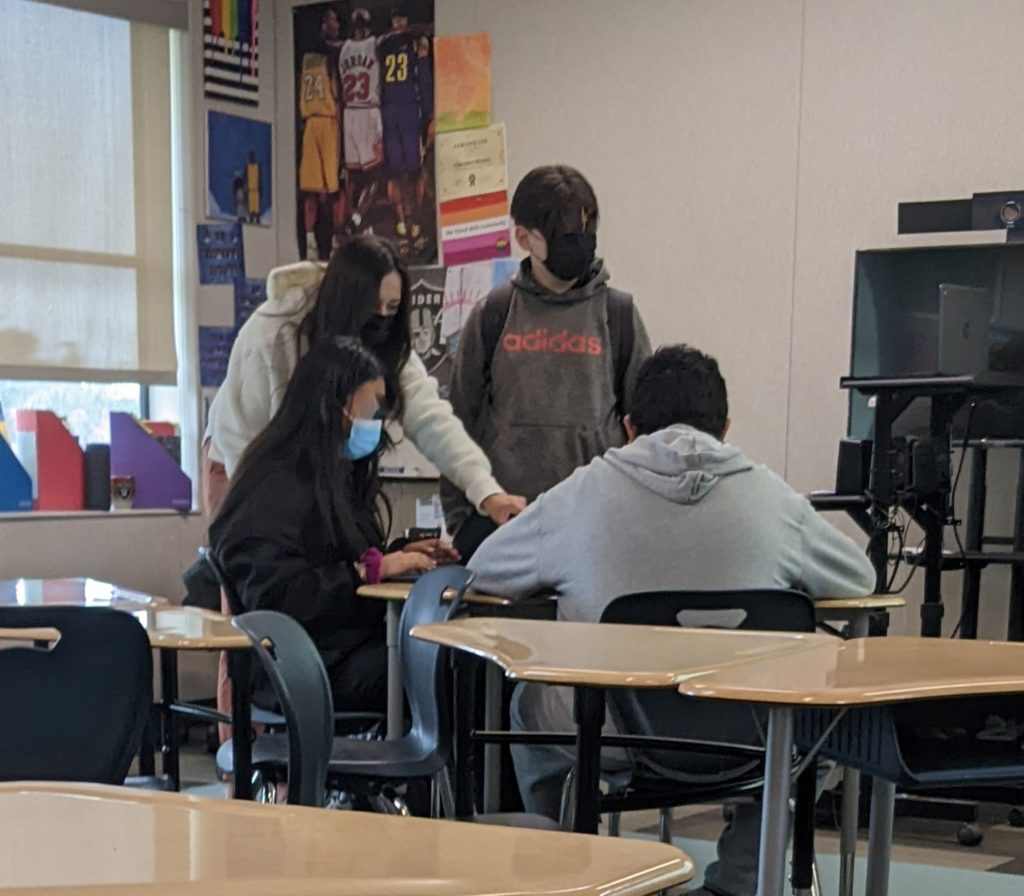 SJSU MA Student Yasmeen Ramos helping students work on their presentations of "Making Sense of the City"
These projects bring much needed attention to the needs of East San José while connecting EP students to the local agencies that impact their quality of life and providing tools for making their voices heard.
Forming the San José Y-PLAN Hub
Following the adoption of Y-PLAN at Escuela Popular, demand for the program and need for regional support inspired the establishment of the San José Y-PLAN Hub at San José State University. Dr. Ellen Middaugh is leading this exciting initiative, working to establish our local Y-PLAN model. Next year, we hope to partner with the Department of Urban Planning to create a new Y-PLAN course that will support the Hub's projects.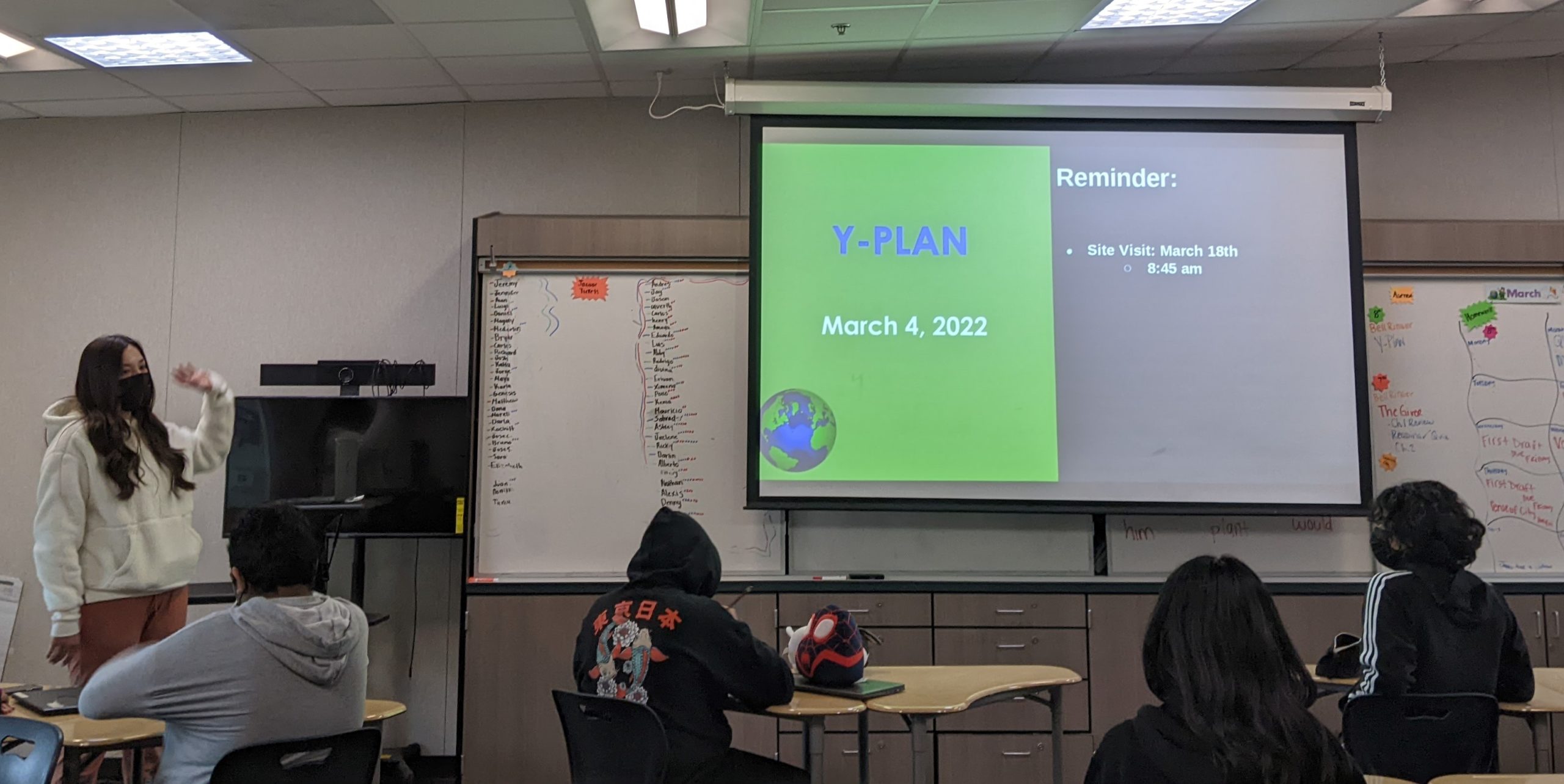 SJSU MA Student Yasmeen Ramos sharing Y-Plan information with students