Summer internships on Google's 'Downtown West' plan activated the Y-PLAN San José Hub
Over the coming years, Google will greatly expand its presence in western San José by constructing new, corporate offices. Its 'Downtown West' plan was approved last year and seeks to integrate its campus into the surrounding urban fabric by creating an inclusive mixed-use neighborhood. This ambitious project will span 80 acres near Diridon Station and will contain thousands of new housing units, significant office and retail space, parks, and community and cultural centers. To ensure that the 'Downtown West' plan benefits the entire San José community, the Google Development Team prioritized engaging local residents – more information available here. This past summer, the team sought input from young people! This was accomplished by using Y-PLAN's civic engagement methodology.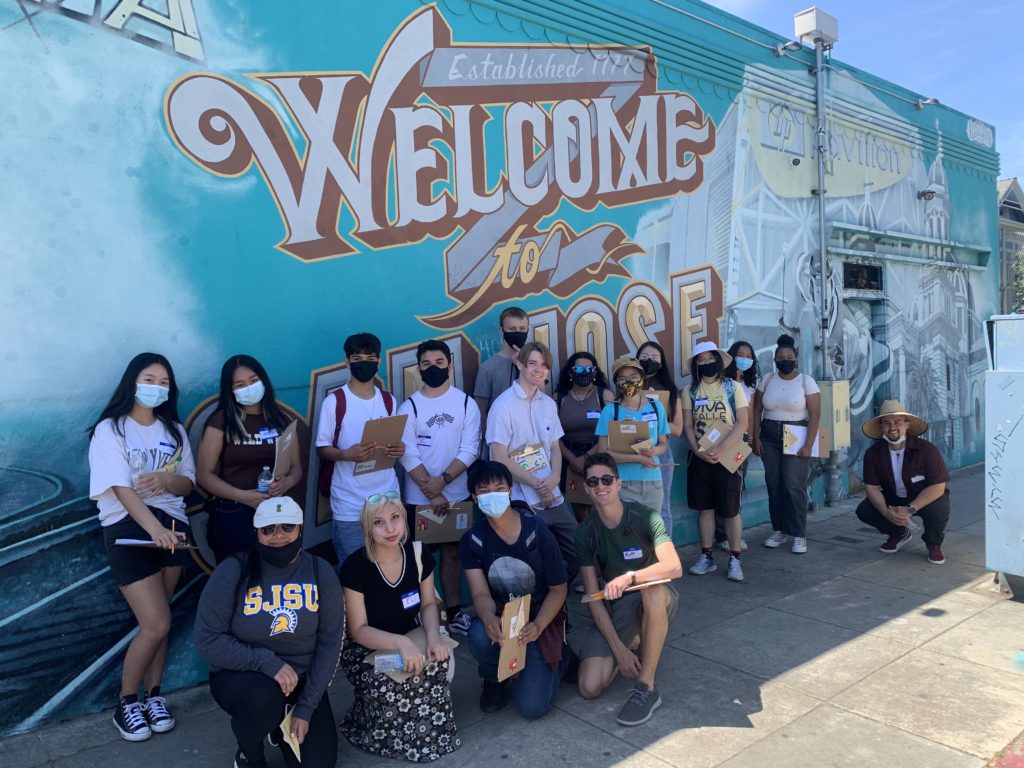 UC Berkeley's Center for Cities + Schools worked closely with a range of partners including a youth organization, Global Seed, and San José State University (SJSU) to recruit high school students to participate in a two-week internship program. Despite representing six different San José schools, all selected students shared an interest in improving their communities through equitable, culturally-competent planning. In this program, students explored the details of the 'Downtown West' plan, participated in Y-PLAN's '5-Step Roadmap to Change' process, and collected data through surveying peers and community members. They gathered additional information during a walking tour of the site, led by representatives from Google and SITELAB, a design firm working on the plan.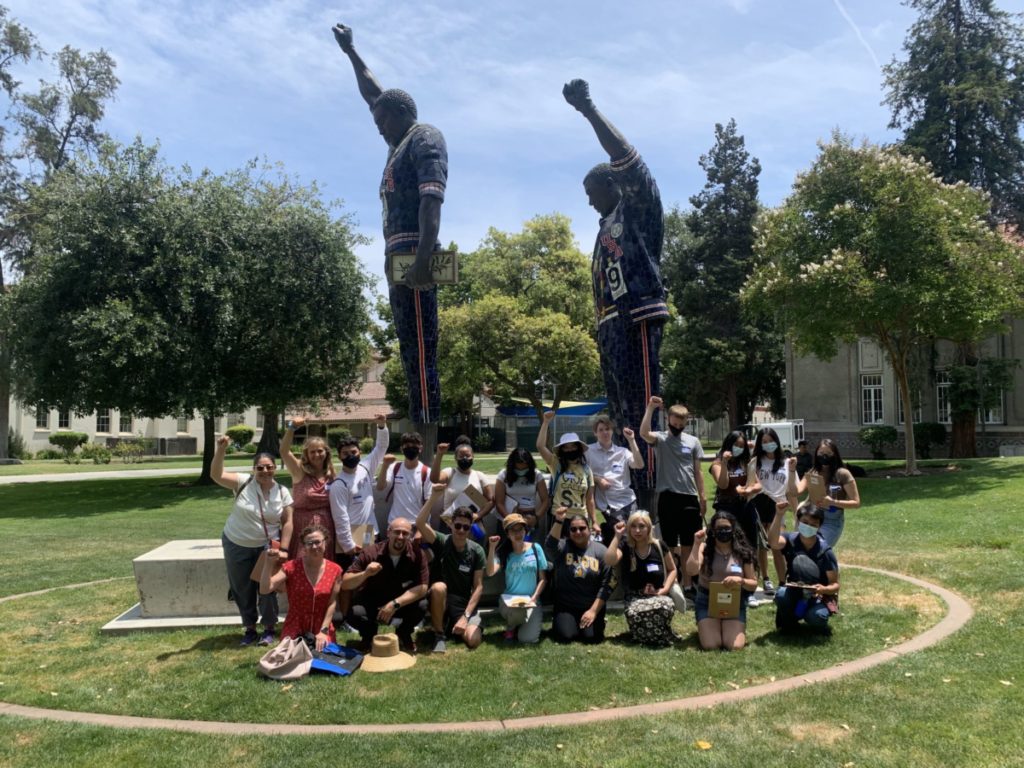 Using their research and local knowledge, students developed both design recommendations and proposals for community programming, which they then presented to the Google team and community partners in June 2021. Their proposals were both creative and thoughtful, ranging from an ecology learning center to medical and mental health services for unhoused and low-income populations. Since the recommendations were submitted, the Google Development team has continued to build on the young people's ideas and helped leaders recognize the "unique and powerful perspective young people have on the places where we work, live and play."